October 10, 2022
Seeds to home: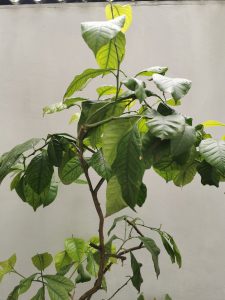 My name is Tarla Patel, I am a Contemporary Artist based in Coventry, I am also the custodian of my family's photography archive, which has greatly influenced my direction of work, the Masterji Photography archive. Memory, space, and identity primarily run through my arts practice, the stories of migration and how it connects through generations, and it shapes our sense of belonging in the world we live in. I retell those stories through a multidisciplinary approach, using photography, film, audio and new technologies. I have an artist residency for Artcore in Derby, for their Partitions of Parables call-out.
Seeds to home, is an idea that has been cultivated out collective memories, from the diaspora of people that emigrated to the UK during the post war and to those of their children from the sub-Indian continent. I think it is a shared thread between the many diasporas of the commonwealth. A thread that shows how people come together through separation.
Remembering stories of relatives and family friends bringing home prize possessions of not wealth but fruit and plants of a faraway places connected to homes left. Mangos and fragrant saplings of the Tulsi plant. This exchange of plants found their way into the suburban windowsills of red brick terrace houses, next to potatoes and onions in gardens and allotments. The post war visitors of the commonwealth invited to the UK to rebuild, settled down and laid down their own foundations of tastes and smells.
These domestic stories, tell a story of resilience, community, and growth. If you peel back the layers, you'll find stories of how growing and cultivating a sapling, is something that was learnt from their home country, when electricity was sparse and family were not separated by the vastness of oceans.
My decision for this project was a preservation of memory, giving authorship to voices of stories forgotten, not given the importance of how these experiences have shaped the new generations of the diaspora. It shows how a link has been created to a place that is no longer your physical home. It is a domestic story, that ties in with a generation that were part of and lived through a change of political ideology, discrimination, and hope.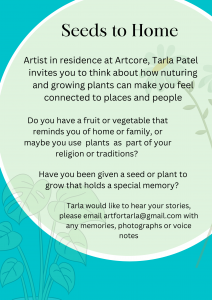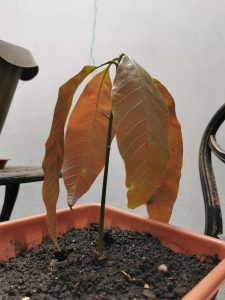 I decided to speak to family and friends to see if they could remember and share their own stories. And intend to run a workshop, to open up a dialogue of what people recall and how it makes them feel.