October 07, 2023
I've been settling into the studio and getting acquainted with the spaces at Artcore. Its certainly daunting starting a new project knowing the time constraints of the residency and the space we need to fill for the exhibition. Its such a wonderful space to showcase our work that I want to make sure I do it justice. I often work on a small scale however I want to push myself creatively and make larger ceramic pieces whilst I have the opportunity, with access to a bigger space and kiln.
I have started off by researching and journaling to get inspiration and ideas. Here are some pages from my journal on the processes involved in the ceramics factory.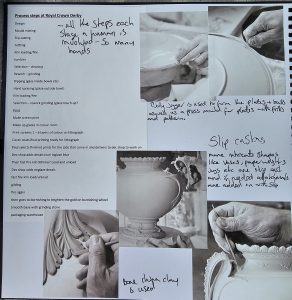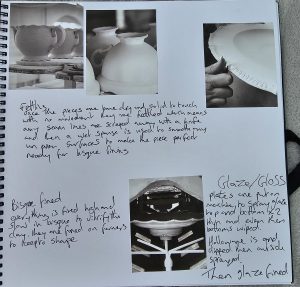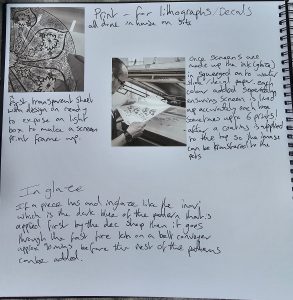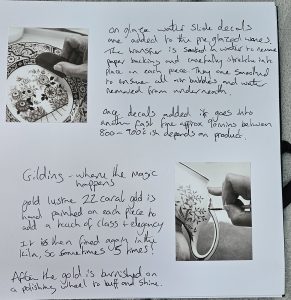 I took a look around the Royal Crown Derby museum, as well as the museum of making and Derby museum to learn more about Derby's deep connection to ceramics. There were many stunning pieces on show, some expertly hand painted utilising the ceramics as a canvas for their artwork. I found it interesting how mass produced pieces of today are compared to 1800-1900's where pieces were handed painted and finished. All decoration whilst made inhouse is printed and applied by water slide decals to improve production speed and consistency. Gilding is hand painted with 22ct gold which is a very impressive skill.