May 07, 2023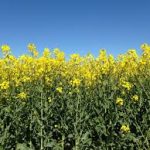 I remember walking through a field of rapeseed, in Wales, taller than myself. It seemed to go on forever, at least a mile.
This is part of the same walk we have done many times from Cardigan to Gwbert. For the next large image I intend to recreate some of the memories, colours and emotions from this part of the walk.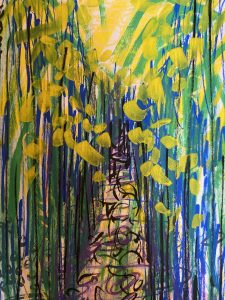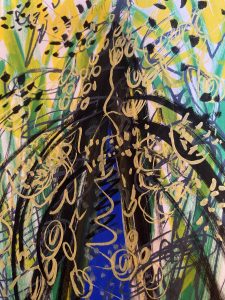 Above: Preliminary sketches inspired by the memory of the rapeseed field on the walk
The Other day I came across a book by Philip Guston, "I Paint What I Want to See",  which, although I only read a small snippet of it I found really inspiring. This led me to look at his other ink drawings and Lithographs by Guston.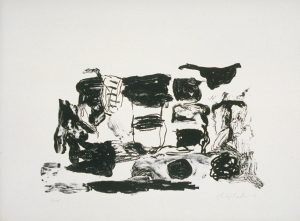 Below are some recent mark making experiments including some pieces on fabrics. I am enjoying the play element of mark making, trying out materials, colours, tools and substrates.